When exporting a list, you can set up different export formats depending on the type of list you are creating.
Access Export Formats
To manage the list of Export Formats, click the Actions menu in the upper-right corner of the page.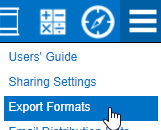 This page lists all the currently saved Export Formats. A "Standard" format is included in all accounts automatically, but it can be edited or deleted as needed.
Add an Export Format
Click the Add symbol ➕ to add a new format.

Name the export format and select whether it will be saved for personal use or shared with the company.
Choose the columns that you wish to export and click Add to move to the Selected Columns field. You can Move Up/Down or Remove columns.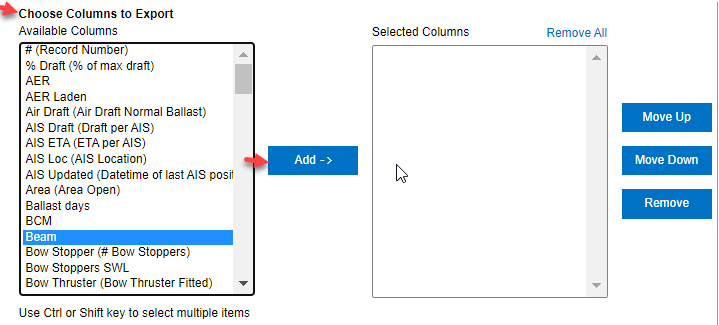 To Save, click the disk symbol.

Delete an Export Format
To delete an export format, select it and click Delete in the Actions menu.