The column ordering and selection can be customized by each individual user.
Column Sorting
The views can each be sorted individually by clicking the column header in the selected view to sort on that column.
It will sort ascending by default, click the column header again to sort descending.
Views can be sorted by up to two columns by holding down the Shift key and clicking on the second column to sort.
When exporting the position list the sort order will be maintained in the exported list.
Column Selection/Ordering
The column ordering and selection in the Position List, Vessel Specs, Intake Calculator, AIS Tracking and TCE Calculator views can be customized by each individual user.
Up to 20 columns can be selected in the view.
Click the "Columns" option under the Actions menu to the right of the Add Vessel textbox to bring up the Columns Selection/Ordering function.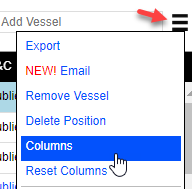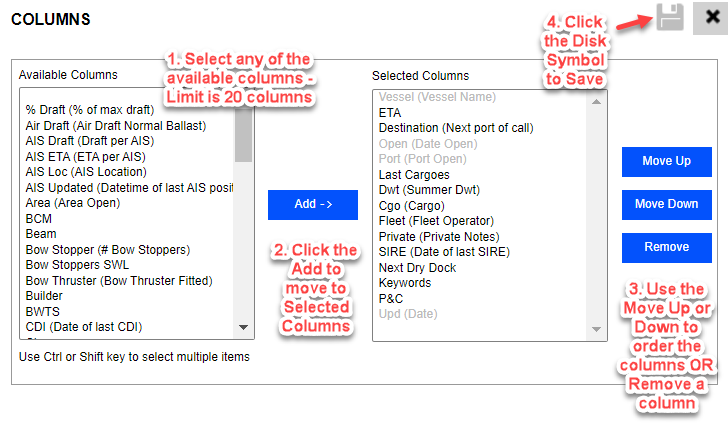 Note you can now also display number of pumps and pump type, if more than one pump type, the column will show 'Mixed'. You can see the pump type details by clicking on the ship and going to the Q88 tab.