Why does a bunker price remain in Voyage Bunkers even after the bunker requirement has been deleted, and how do I remove it?
If a bunker requirement is deleted after the vessel has arrived at the bunkering port, its bunker price will remain under the relevant bunker type(s) in the Voyage Bunkers form. This is because the system is already expecting the planned bunkers to be lifted during this port stay.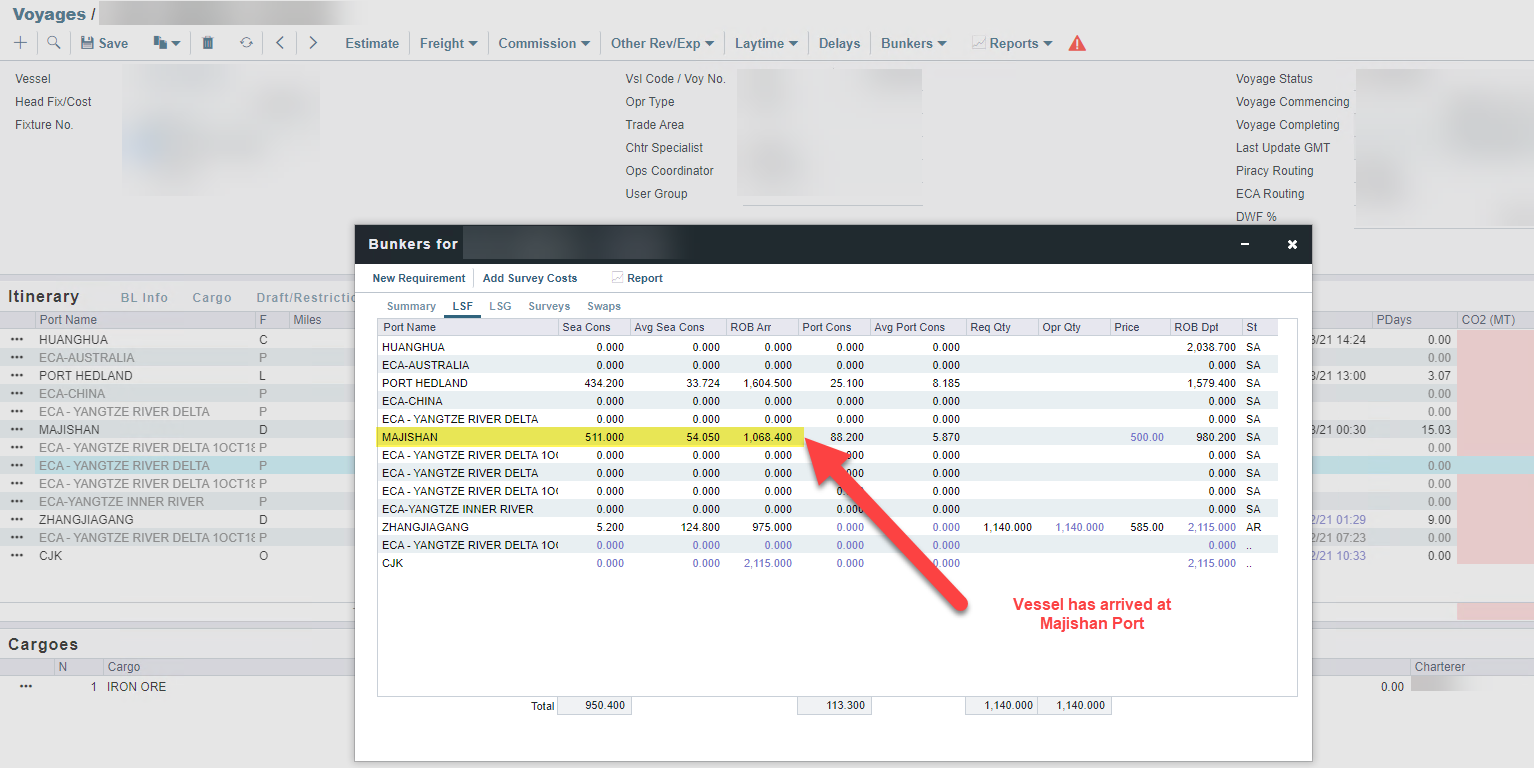 To remove the price, first, right-click on the port in the Voyage Manager itinerary and open Port Activities, enter 1 MT under the "Received" column of the relevant bunker type, and save the change.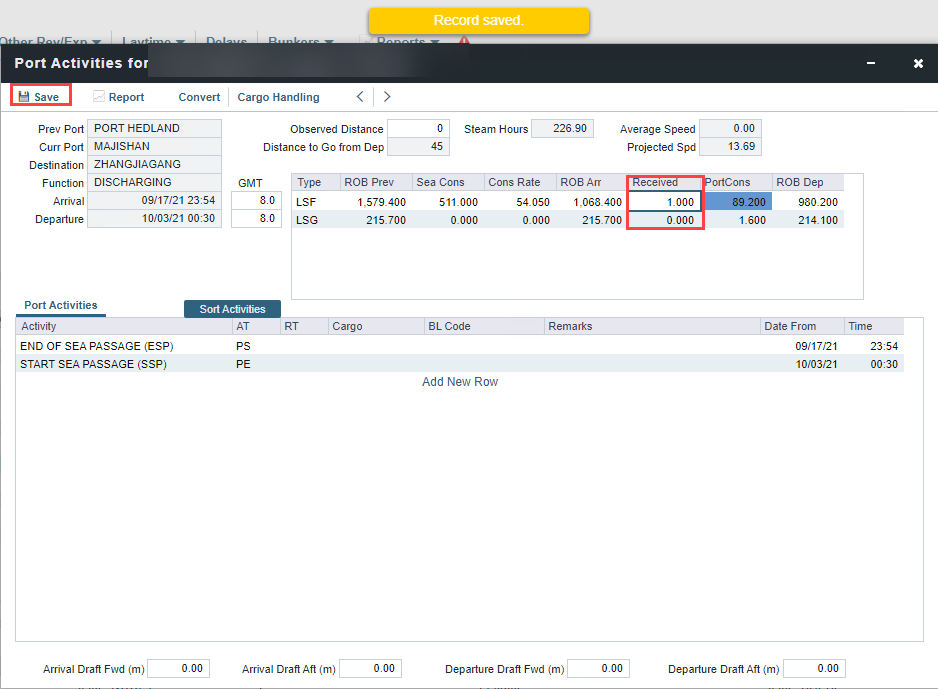 Then, open the Voyage Bunkers form, remove the price of the bunker, and close the Voyage Bunkers form. Save the voyage.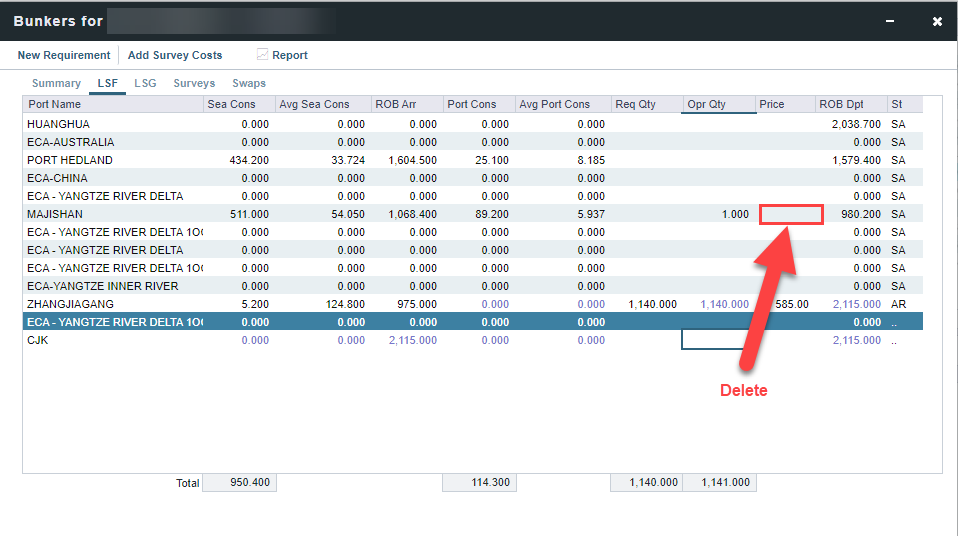 Finally, go back to the Port Activities form of the bunkering port and delete the 1 MT entered previously. Save the Port Activities and the voyage.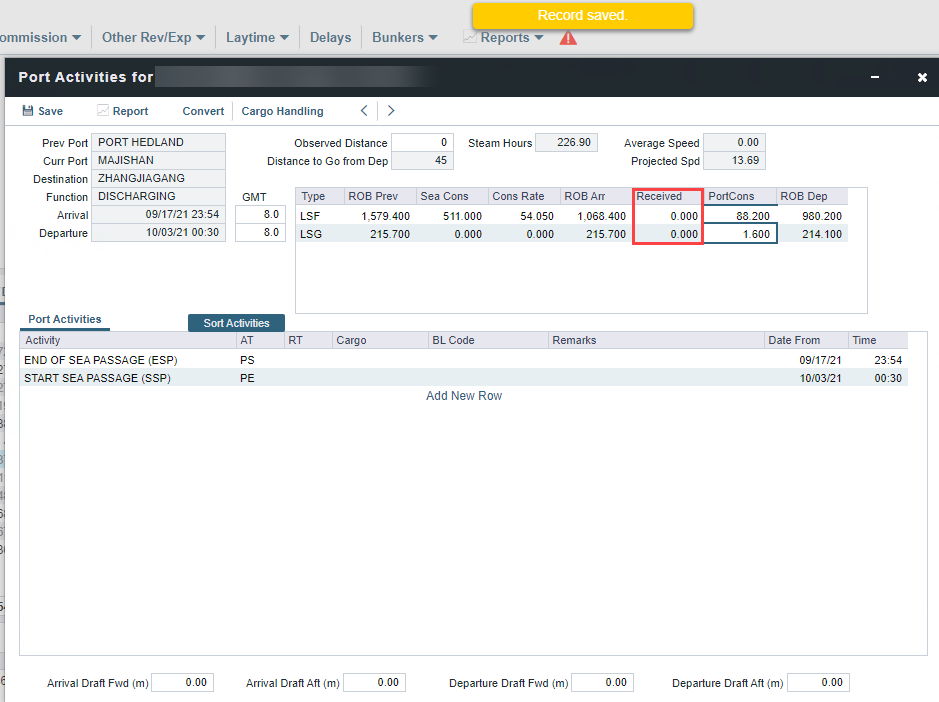 Now, in the Voyage Bunkers form, you will see that both the Opr Qty and Price of the previously planned bunker stem have been removed successfully.