Managing Your Vessels' Officer Matrix
Accessing the Officer Matrix
Classic View: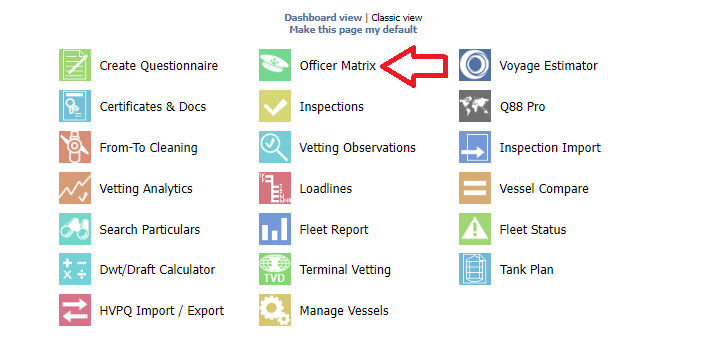 Dashboard View:

Menu Dropdown in Navigation Bar: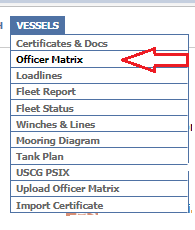 Options for Updating the Officer Matrix
There are three different options for keeping the Officer Matrix information up-to-date for your fleet.
Option #1: Online You can use the web site to keep the Officer Matrix data up-to-date. All updates on done using the web site directly.
Option #2: Offline You can use the offline Officer Matrix form which gives you the option of having the vessel keep the information updated onboard.
Option #3: Integration If you are using a crew management application to keep track of the Officer Matrix information then it is possible to integrate the application with the Officer Matrix module