Access Terminal Vetting
Under the Tools on the top bar menu, we host the Terminal Vetting for Intertanko.

Alternatively, you can find it as an icon on the Dashboard view:

Request access by clicking the Proceed button.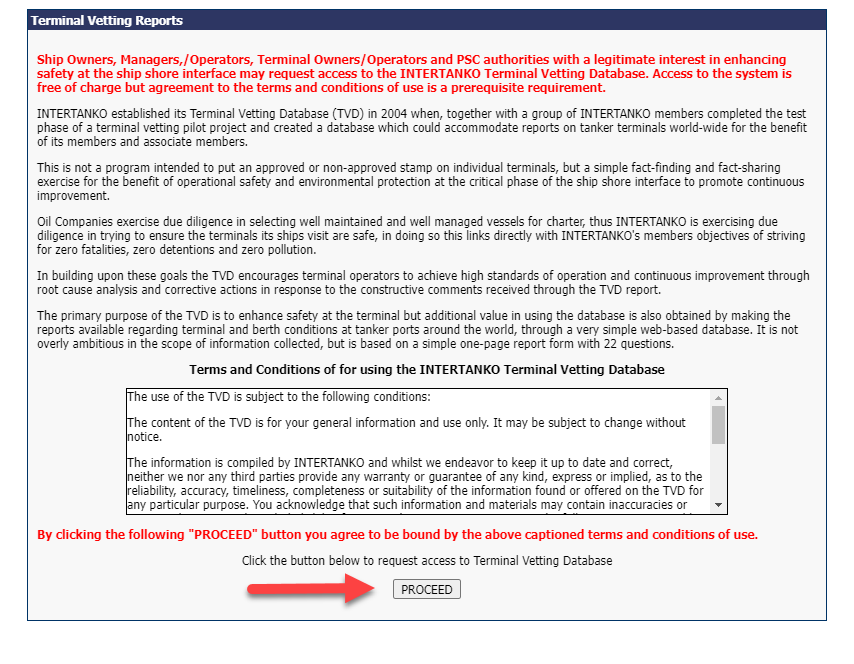 This sends an auto message to Intertanko Secretariat to request access for your Company. Once this is reviewed and approved, we will be notified to grant your username with TVD Access.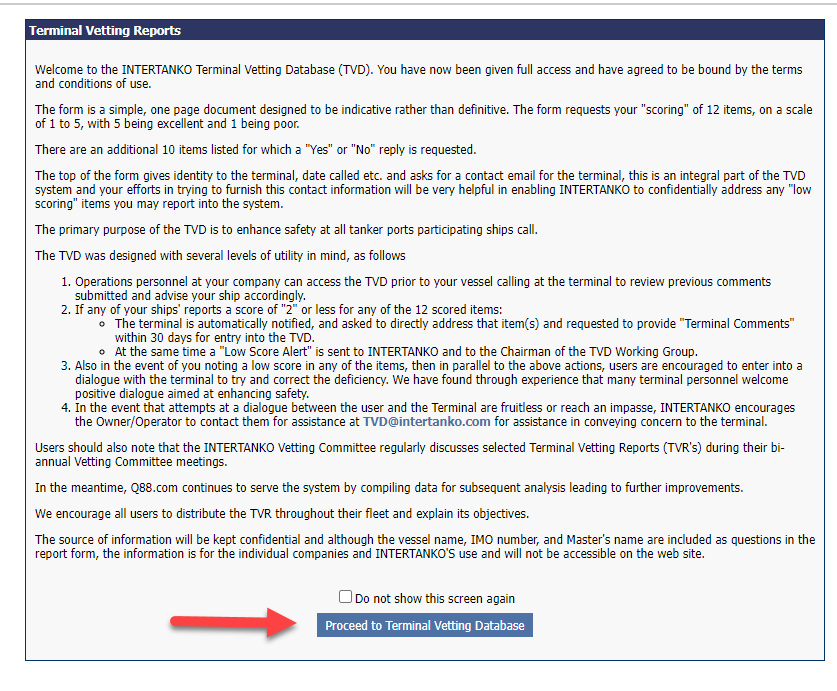 Terminal Vetting Reports
The new window allows you to search your reports only or all reports basis the port and Terminal.

You can add the report by clicking on the relevant action: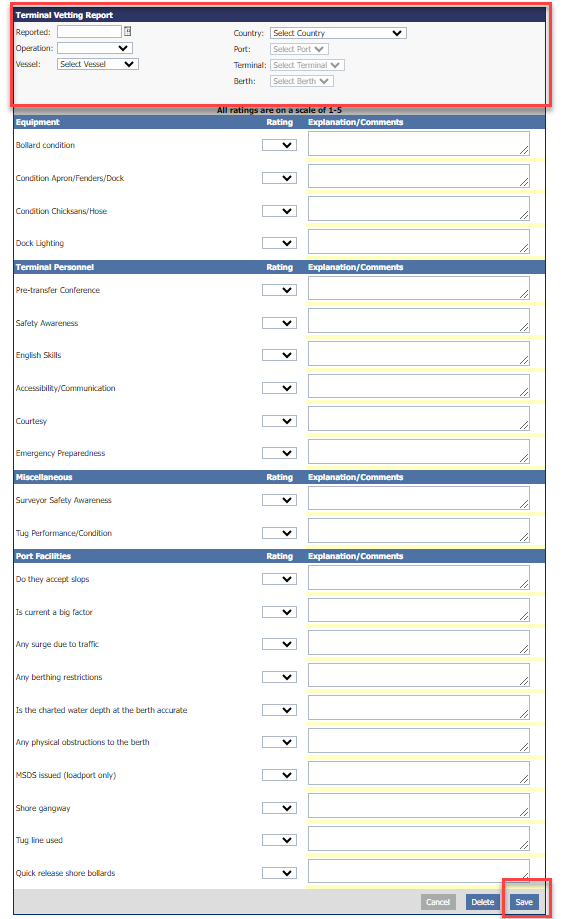 You can get a blank copy of TVR

You can search basis any port name and download the results. Example below:

Search results for port "Jamnagar"