Home > Data Center > Data Dictionary
---
In the Data Dictionary, you can view all tables and elements (fields) used throughout the Veson IMOS Platform, including custom elements.
On the main menu

, under Data Center, click Data Dictionary.
In the Data Center, click

.
A list of all tables appears.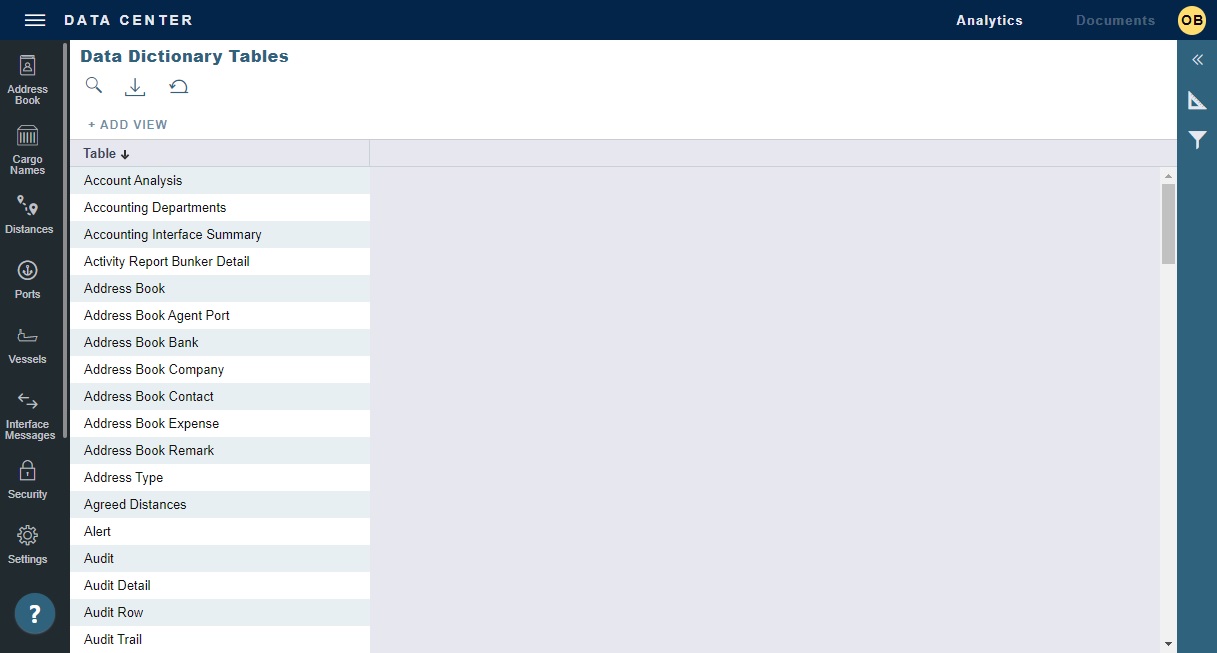 As with any other list, you can search, select, adjust, pin, filter, group, and sort columns, reset to the default view, save user views, and export.
To select a table, click its row. A list of its Elements appears on the right.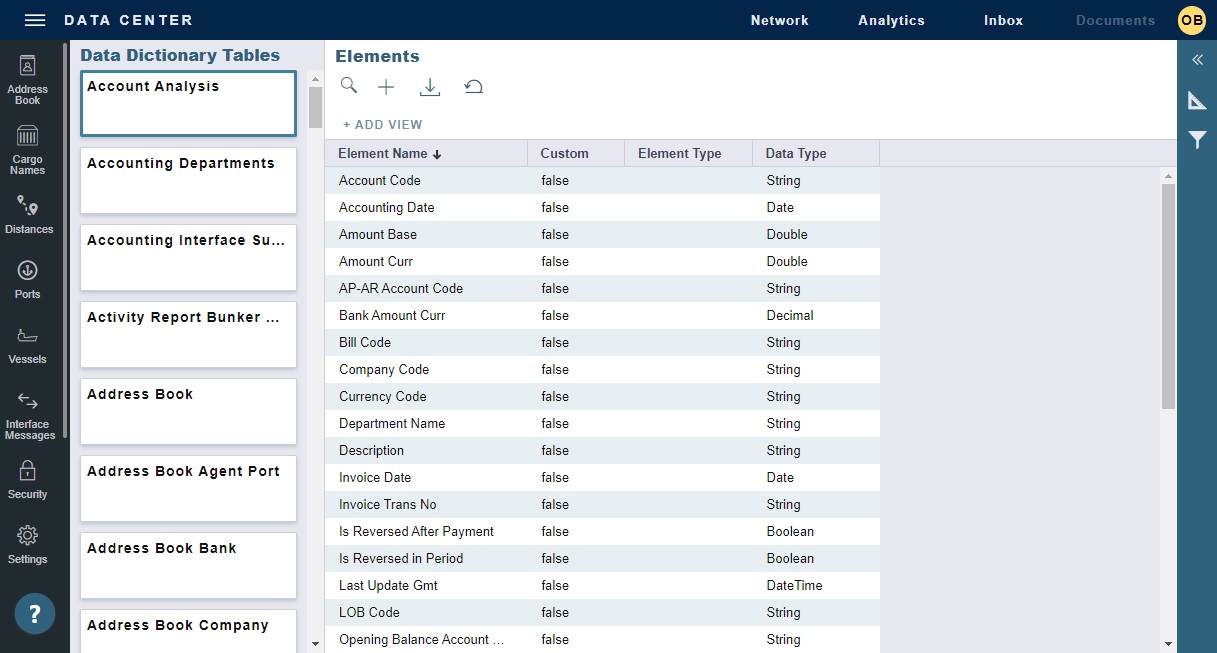 As with any other details view, you can navigate to a different record by clicking its card or return to the list by clicking its Name.
To view the properties of an element, click its row. A Properties panel appears.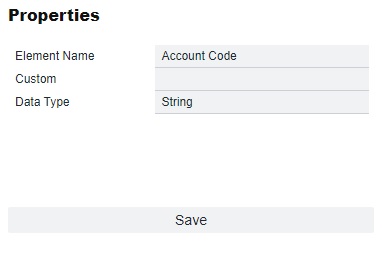 Adding and Editing Custom Elements
You must have the Edit Data Dictionary Elements Module Right selected, under Actions in the Data Center.
You can create custom elements to be used in Task & Alert Rules and the Report Designer.
To add a new element, select the table to which you want to add and then click

.
To edit an existing custom element, select its table and then click its row.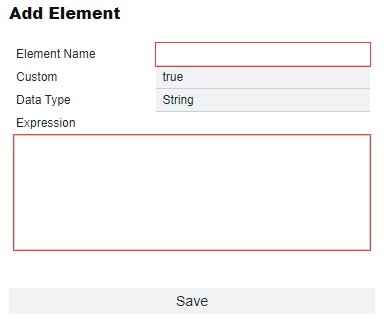 Enter an Element Name.
Data Type automatically populates based on the Expression you enter:

Boolean
Decimal
Date
DateTime
Double
Enum
Integer
String

If the expression is valid, the Save button appears blue.
Click Save.
Note: Data Dictionary method doesn't support fields that originate from Cargo table.