Veslink - Optimum Features
Veslink standardizes voyage communications to help you collect and analyze current positions and other critical voyage data and share information with a network of trusted partners.
Veslink Optimum includes the following features.
Form Designer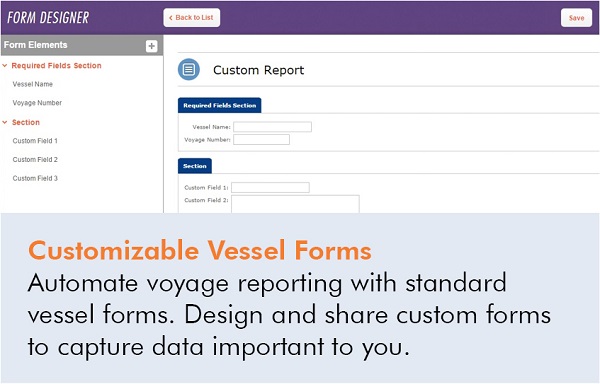 With the Veslink Form Designer, you can design your own custom forms, so you can gather and share the data that is most meaningful for you and your vessels and present it as you prefer.
The Data Dictionary includes all the fields you can use. You can also define custom fields.
The Form Designer lists form elements being used in one panel and displays a live preview in the other.
You can create Arrival, Departure, Noon, or Other types of forms, defining each form's fields and controls, sections and layout, workflow, and where it applies.
Document Generation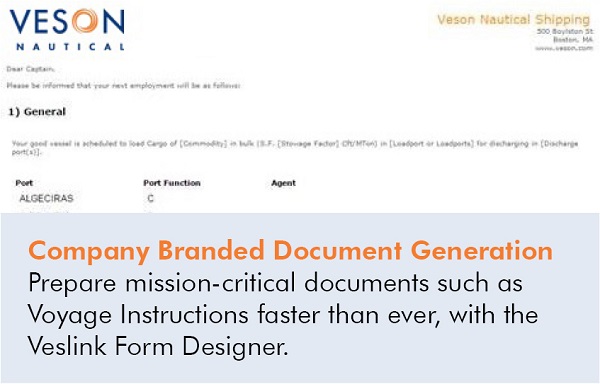 With the Veslink Form Designer, you can also quickly create templates for Voyage Instructions and other company branded documents.
When designing a company branded document, you can reference IMOS database fields so that voyage data is automatically populated when the document is generated.
Advanced Maps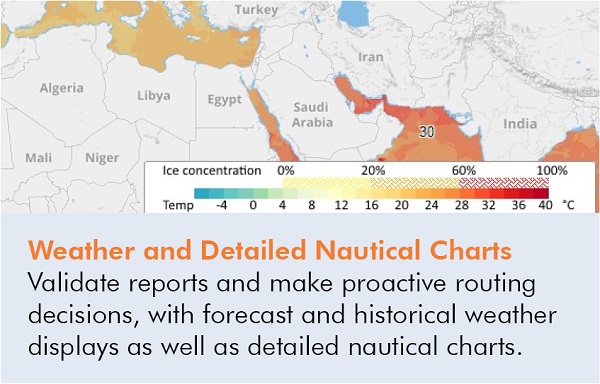 With Advanced Maps, you can use weather information to make decisions about itineraries and compare live weather data with reported information. Advanced Maps add these features to the Distances and Voyages maps:
Weather forecasts or historical data with many types of data that can be played on a timeline
More detailed nautical charts with pilot stations, ocean depths, and more zoom levels
Agent Portal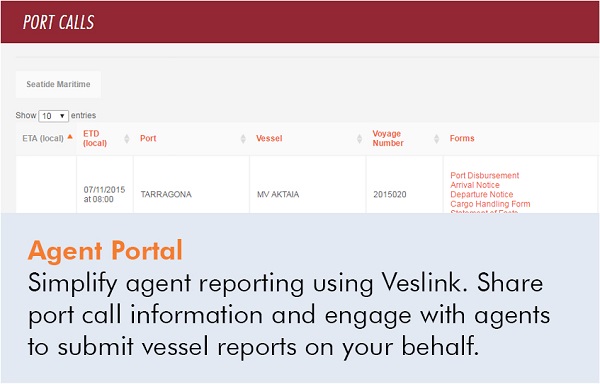 The Veslink Agent Portal enables vessels and agents to exchange information through Veslink. Designated agents can log in to Veslink.com to submit forms for port calls that correspond to port calls for IMOS voyages.
On the Agent Portal tab, you can view and submit forms for port calls that have been shared with you.
On the Network tab, you can manage your partner relationships with other companies.