🔑 This is a Key Topic, with high value for all users.
---
The Claims module supports custom Claims of types other than Demurrage. Rather than being an invoice, a Claim is like an envelope for invoices, which you review and post individually.
To use Claims, set up the following forms:
Claim List
Note: You must have the Claim List Module Right selected, under Quick Links in Operations.
The Claim List contains all Claims that you have the right to view.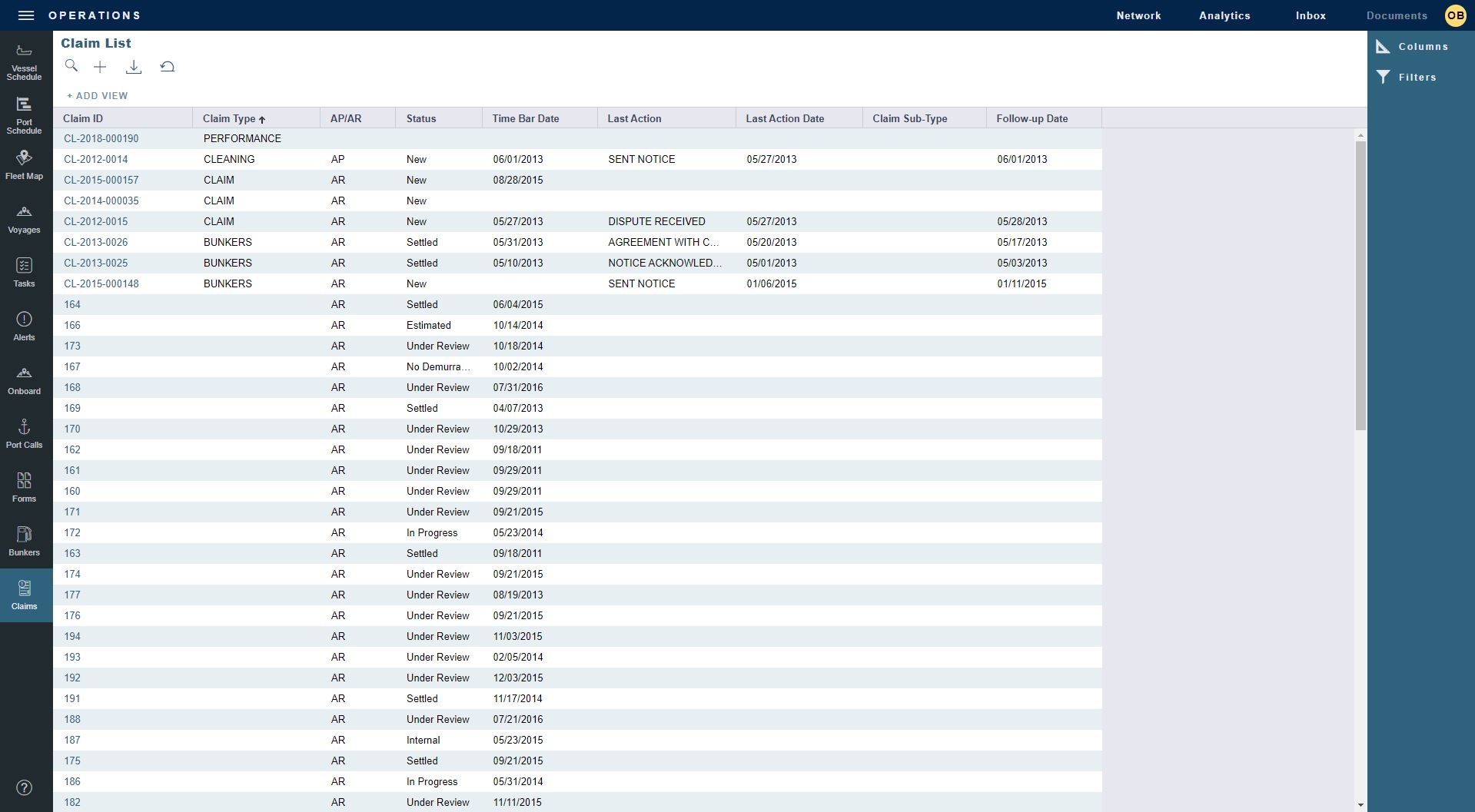 Claim
Note: You must have the Claim Module Right selected, under Claims in Operations.
To view an existing Claim, on the Claim List, click its row or Claim ID link.
To create a new Claim, do one of the following:
You can work on the Claim or Invoices tab.
Claim Tab
On the Claim tab, you can manage Claim details and log Claim Actions.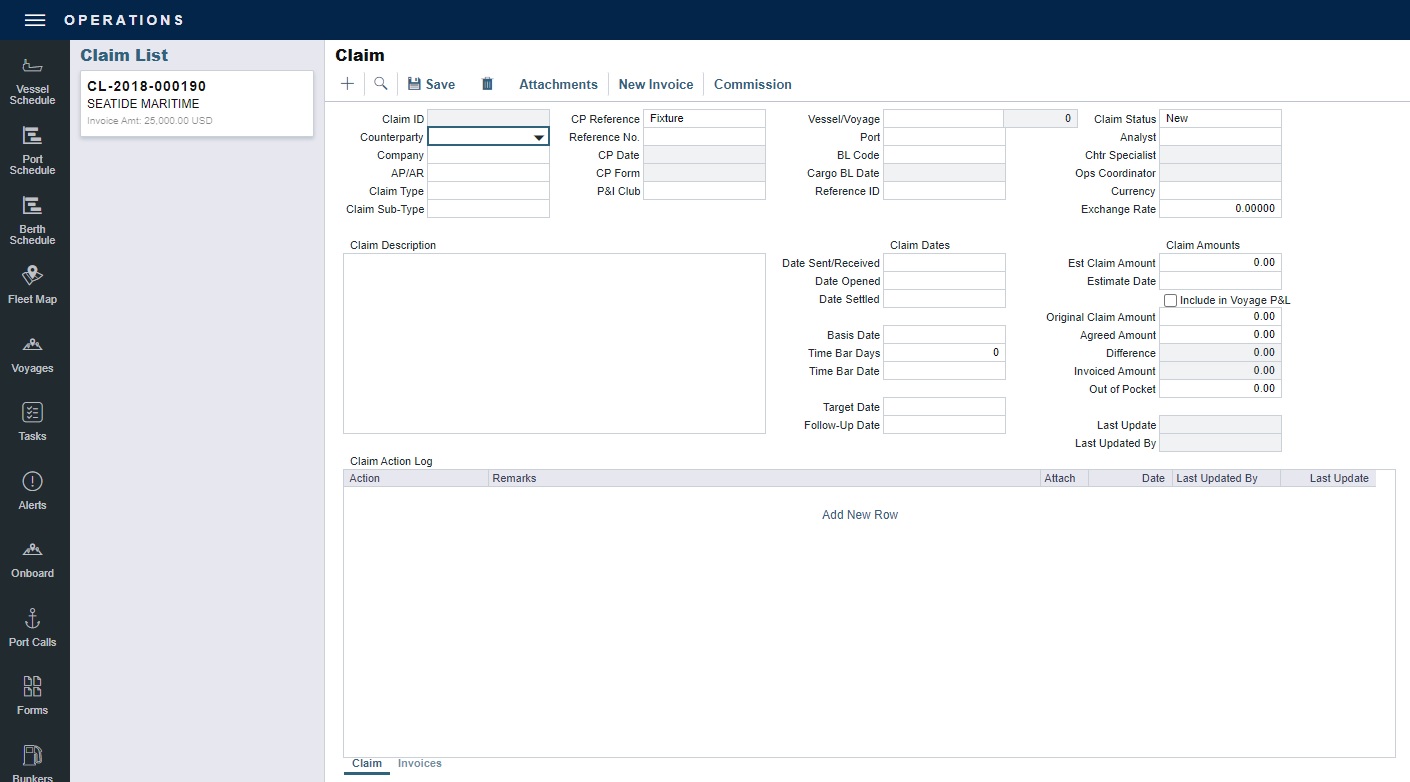 Invoices Tab
On the Invoices tab, you can create multiple Claim Invoices for a Claim. You can also add links to Related Invoices, for example, if there are expenses for processing the claim, and to Related Claims.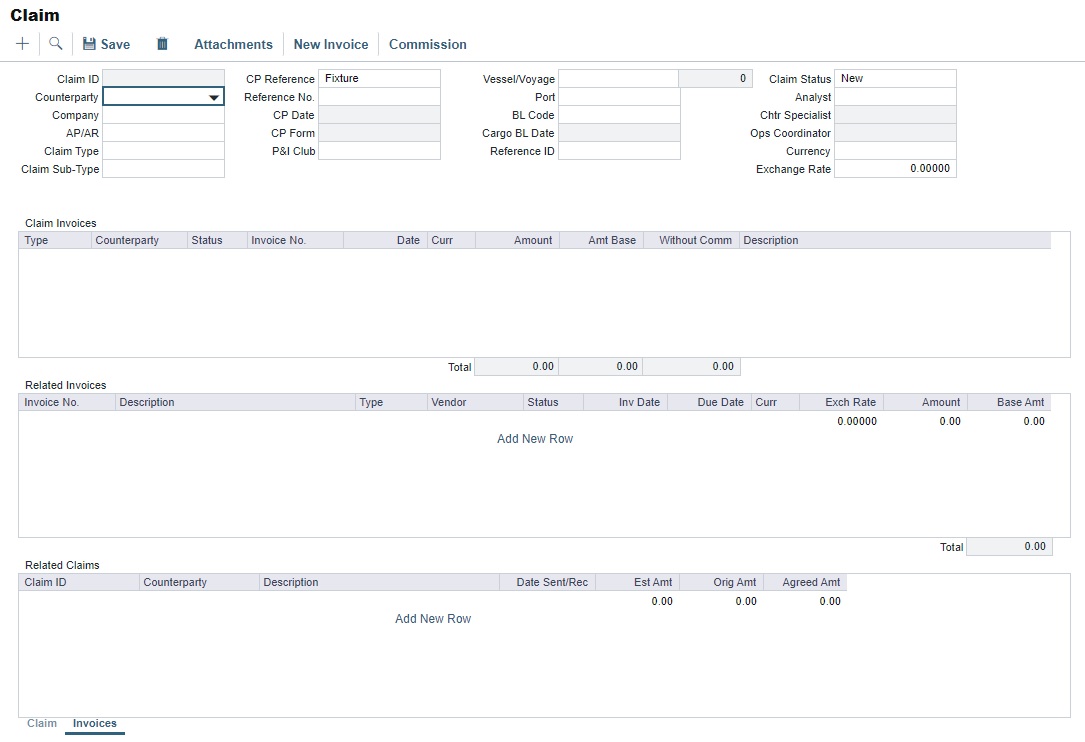 To create standalone invoices for brokers whose Claim Commissions are set to be invoiced separately, click Commission.
Related Configuration Flags
Name/Flag

Description

Enable All Cargo Statuses in Claim
CFGEnableAllCargoStatusesInClaim

When enabled, users can create Claims for Cargoes of any status, regardless of whether or not the Cargo has been scheduled. If this Cargo is scheduled later, invoices linked to this Claim will not be linked to the voyage.

Show Demurrage in Claims List
CFGShowDemurrageInClaimsList

When enabled, Demurrage Claims appear in the Claim List.

Enable Claim Insurance Status
CFGEnableClaimInsuranceStatus

When enabled, Insurance Status and Submission Date appear as fields on the Claim form and columns in the Claim List.